Baked Strawberry Cheesecake made with a digestive biscuit base.
Absolutely delicious and this weeks "Dessert of the Week".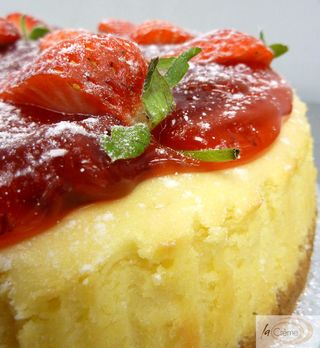 Made from :
Fresh Ty Tanglwyst  double cream,
Cream cheese,
 Old Castle Farm in Tonna, Neath free range eggs,
Plain flour,
Caster sugar and vanilla essence.
This is local produce from local businesses, working together to make a stunning dessert for sale in restaurants and hotels across South Wales.