A Winter Wedding Cake with a top tier and individually designed mini wedding cakes for a December Wedding in Bath.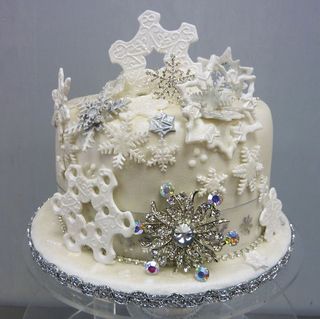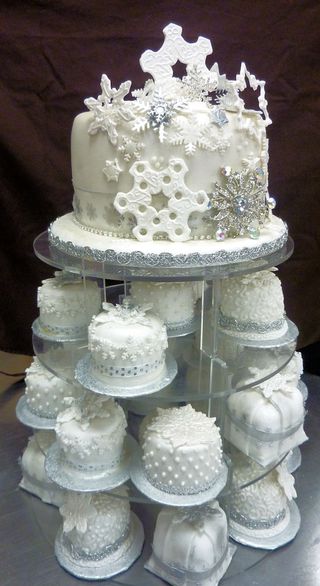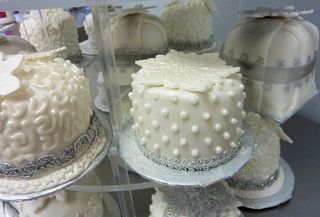 We have limited availability for Wedding Cakes for 2012 so don't delay in emailing to arrange a consultation. Contact Sian@lacremepatisserie.co.uk
Make sure you check out our website www.lacremepatisserie.co.uk for more Wedding Cake ideas.