The South Wales Evening Post Wedding Fayre for 2010 was held at the Liberty Stadium in Swansea today.
Sian, Tonya and Mel talked cake all day and here they are posing for a team photo.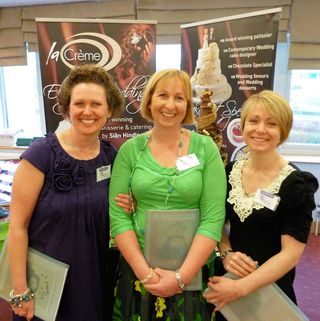 The general reaction to our cake display seemed to be WOW with lots of people having already heard of us and some having seen our cakes in Debenhams in Swansea.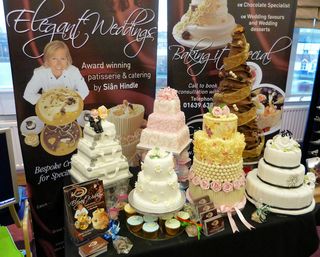 If you went to the show and would like to book an appointment with Sian then please send us an email Sian@lacremepatisserie.co.uk or telephone 01639 813166
Please don't leave it too late as we only have limited availablity left for 2010.