Black Forest Gateau La Creme Style.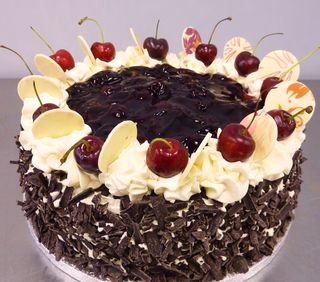 For this classic retro dessert we use fresh cream from Ty Tangwylst Farm in North Cornelly and it goes from cow to cake within 8 hours.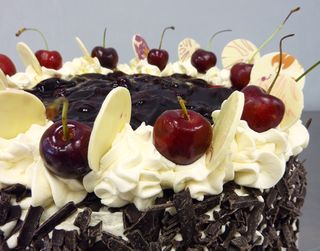 This dessert is very popular as a Birthday Cake and this latest cake is going to be for a 50th Birthday party in Swansea.
Send us an email if you would like us to make a cake for your special occasion.
Email : Sian@lacremepatisserie.co.uk
We deliver all across South Wales