We made some special birthday cakes last weekend with children's characters, Hungry Caterpillar, Peppa Pig and Sponge Bob Square pants.
The lady who ordered the The Hungry caterpillar cake rang us on Monday morning to say that "the cake was amazing. Everybody loved the design and it tasted as good as it looked".
It is always so rewarding when you receive feedback and this particular cake was definitely a favourite of mine.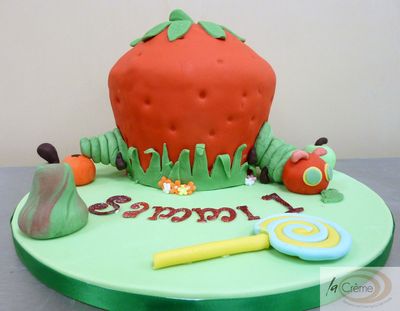 For the Peppa Pig cake we delivered this to New Dock Stars Clubhouse in Llanelli. The organiser rang to ask for a peppa pig cake and the design she wanted was the design on a child's lunch box which showed Peppa Pig The Brave. Mel was able to download a copy of the image and then she decorated the cake in a patch work quilt style. Needless to say she did an amazing job.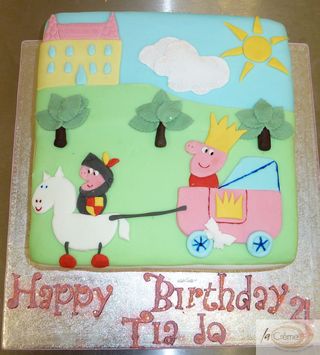 This cake was 10" square, jam and butter-cream madeira cake which serves 50 plus slices.
For Sponge Bob Square Pants, Mel made the figures out of sugar-paste including Patrick and the giant pineapple and decorated the cake with an underwater theme.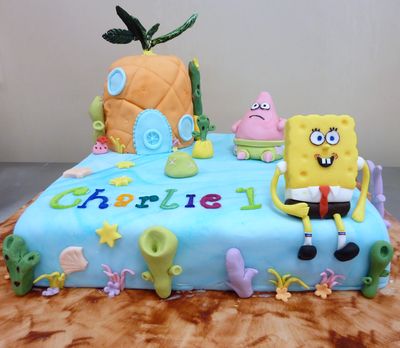 If you are looking for a special cake, please send us through your enquiry and we will cost it up for you. You can always arrange to visit our premises in Baglan, Port Talbot if you would like to "talk Cake" and go through your ideas.
September is already going to be very busy for us so please don't leave it too late to order.