We get lots of requests for Chocolate Cakes and lots of enquires about the sort of things we offer and the prices. Basically the choice is all yours. We love to make new and innovative cakes and if you have something specific in mind then give us a ring 01639 813166 and we can discuss it. We deliver all across South Wales, from Bridgend, Port Talbot, Neath, Swansea, Merthyr and beyond. If you are living away and you would like to send a special cake to someone living in South Wales then this can be arranged.
Either telephone your enquiry or email Sian@lacremepatisserie.co.uk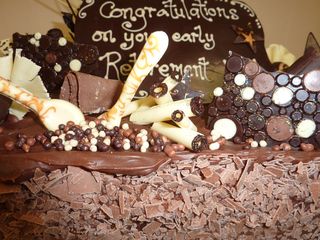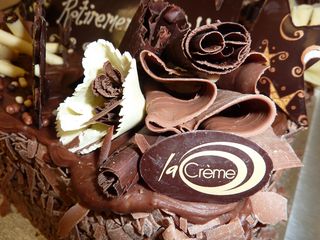 Check out our cake galleries to see further examples of the kind of cakes we like to make and click on the following link to download an up-to-date price list for our chocolate cakes.