We have made two special birthday cakes recently to celebrate two special birthdays.
The first was for a very distinguished gentleman who after a career as a doctor celebrated his 100th Birthday.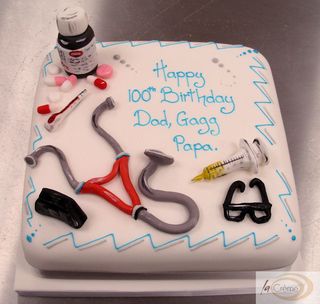 And the second was for young girl who was celebrating her first birthday. Her birthday cake was a Giant cup cake decorated with butterflies, a gorilla and a bright yellow duck.
If you are looking for a special birthday cake then please send us an email with your request Sian@lacremepatisserie.co.uk or telephone Sian on 01639 813166.
We deliver our cakes all across South Wales and each cake is made to order.
If you would like to download a copy of our latest Madeira Cake Price list, please click on the following link: Download La Creme Madeira Cake Price List