This week we have made an amazing Wedding Cake plus Wedding Desserts for a famous Swansea bride and groom. The cake is a 5 tier chocolate cake and for dessert we have made chocolate mousse served in a chocolate tulip cup decorated with a strawberry.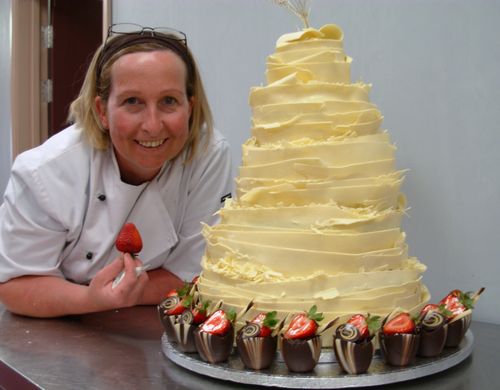 Fortunately help was in hand. This week we have had a pupil from Bryntawe School at La Creme on work placement. The girls name was Rhian and she came to spend a week with us to experience first hand what it like to work in "Cake Land". Rhian was very conscientious and hard working. Again just like Bradders before her she was a credit to her school and her family.
These are pictures of Rhian at work filling the tulip cup desserts with chocolate sponge prior to piping in the chocolate mousse.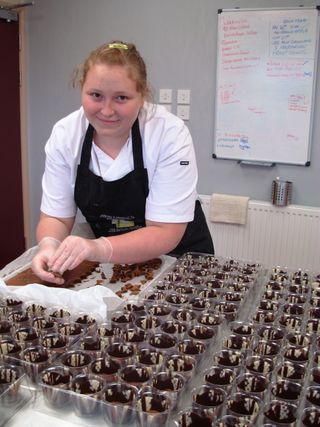 More about who the famous Bride and Groom are next week. The Wedding is being covered by the Swansea press so keep watching ......