One of the great things about our business is that every cake we make is bespoke for each and every individual customer. Sport is definitely one of the most popular choices when individualising a cake and last week we had a cricket cake for an 80 year old gentleman and a Nike Le-bron shoe for an 18th Birthday.
The cricketer (minus his hair and his hat) sat watching proceeding for a couple of days, propped on a foam block :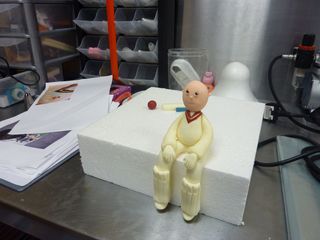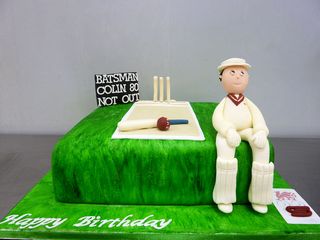 The Le bron Nike shoe and shoe box was more of a challenge but we were delighted with the end result. More importantly, so was the customer.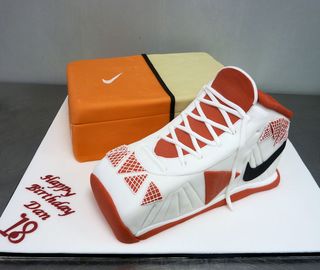 Make sure you check out our new website www.lacremepatisserie.co.uk to see examples of all the different types of cakes we bake.