September's edition of Swansea Life magazine features Sian's recipe for Madeira sponge and vanilla buttercream. This is by far the most popular type of cake we baked for celebrations such as birthdays and weddings.
The article shows pictures of cakes we have have designed recently for Yellow Jersey Tour de France Cake and a 1970's Disco inspired cake. Also featured is a pink and white pipped Wedding Cake, designed to look like a wrapped present.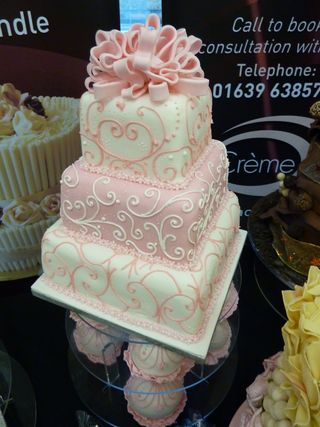 This cake was also featured in this months edition of South Wales Your Wedding Magazine along with a previous chocolate creation of Sian's called "Jardin du Chocolat".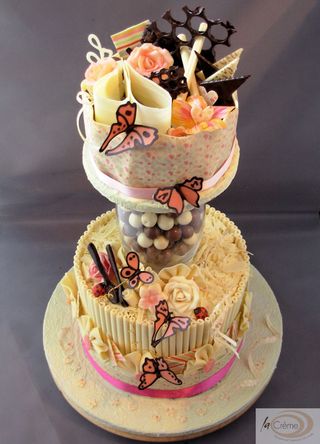 Our wedding books are now open for 2011 and Sian is taking booking for wedding consultations every Saturday morning during September through to mid November. If you would like to book a consultation please send us an email Sian@lacremepatisserie.co.uk or telephone 01639 813166.