Neath artist Paul Rees will be exhibiting a selection of his latest paintings entitled "Backstage" at our Patisserie starting with a private viewing on Friday 27th March 2009.
The exhibition will run for four weeks until 25th April.
Paul descibes his work theatrical. It explores the backstage world of the theatre and the performers and back stage crew who inhabit it.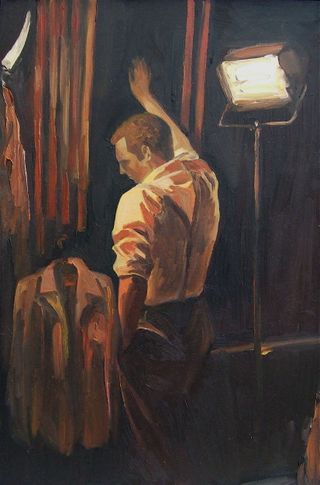 Paintings can be purchased through the shop. If you would like an invitation to the private viewing on the 27th March then please send Paul an email to request an invite at paul_rees@mac.com